Realme GT 2 Pro is expected to be the company's most premium offering ever and recent rumors suggest that it will pack some impressive specs and unorthodox design. And we are not talking about the back design only, we are also referring to the full-screen design on the front.
According to a leaked live image of the Realme GT 2 Pro, the phone is going to have its selfie camera under the display. Oppo has been perfecting the technology for a couple of years now and it looks like Realme will be the first one to reap the benefits of the R&D.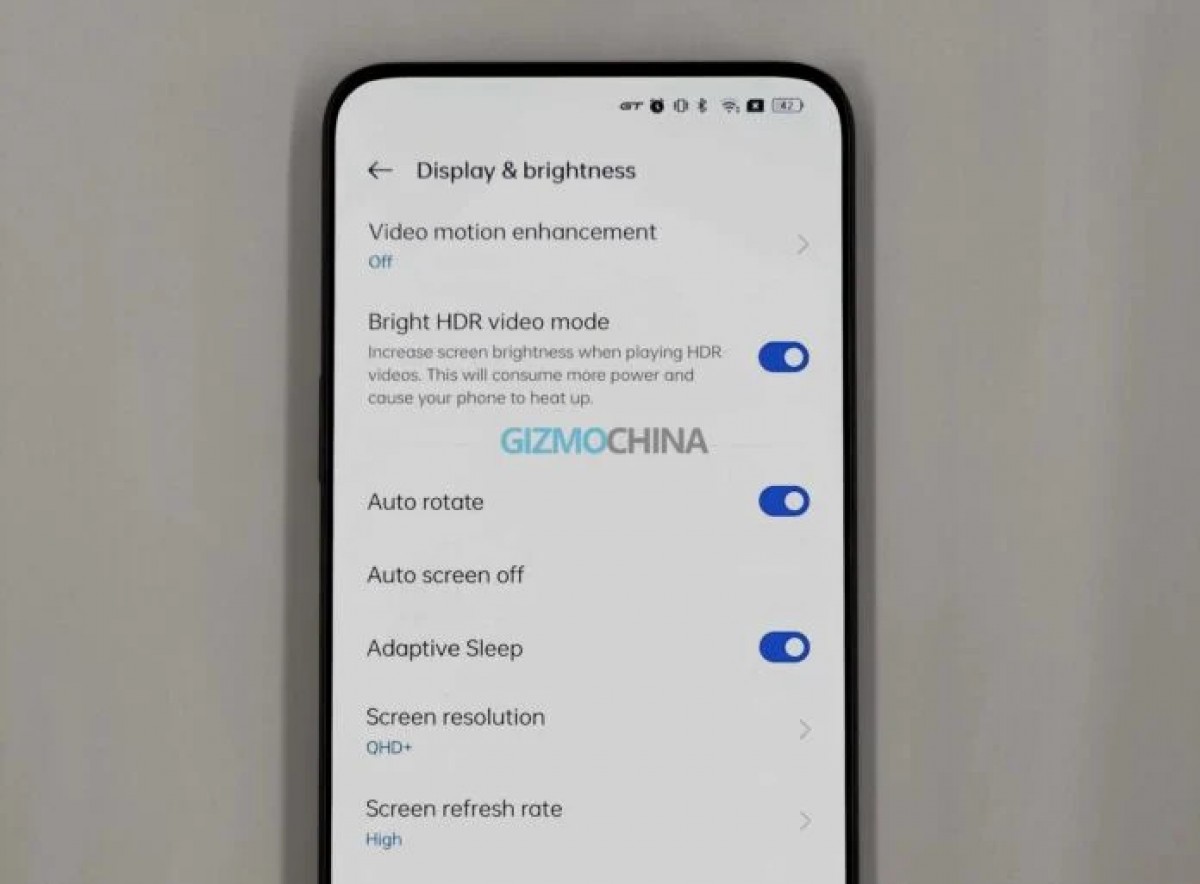 It's hard to tell from just one photo and without seeing it in person, but it's impossible to spot the selfie camera. It's quite inconspicuous.
Notably, the source of the leak says that the handset will come in two variants and only one of them will offer the UPC but both will be equipped with the same QHD+, 120Hz panel.
The company is making an announcement concerning the GT 2 Pro tomorrow so maybe we'll hear more about that then.