German iPhone users now have a neat new way to digitally store their driver's license. Version 1.6 of the ID Wallet app developed by Digital Enabling GmbH enables users to scan and save driver's license on their phones. The app is now officially supported by the German Federal Motor Transport Authority and the Federal Printing Office giving users the freedom of not carrying around their physical documents with them.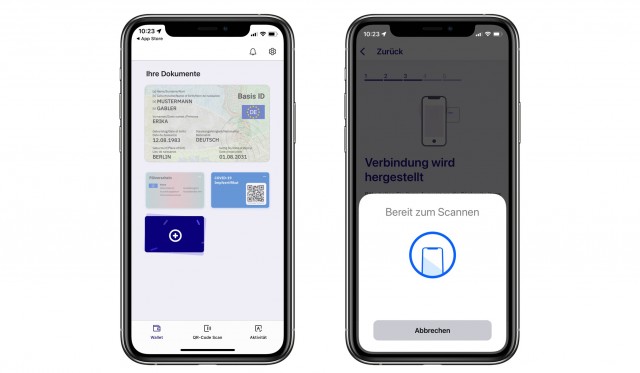 ID Wallet app with added driver's license
Activating the digital driver's license requires a valid German identity card with an activated online function. After scanning your ID and getting confirmation from the app, you'll then be able to scan and store your driver's license. With the digital driver's license users will be able to legitimize themselves when renting a vehicle from car rental services or checking into hotels. For the time being the ID Wallet app does not integrate with Apple's Wallet app.