Huawei has been cut off from some services, but it sees this as an opportunity rather than a setback. The latest step is the foundation of the Digital Finance and Security Innovation Lab (aka Fin²Sec) in Helsinki, Finland.
The lab will seek to address the requirements of the banking, finance and payment services in Europe and Huawei has invited various industry leaders in those fields to collaborate. Those include pan-European banks, FinTechs and other industry players. Also, the lab is a donor of the Helsinki-Aalto Institute for Cybersecurity and is working closely with the Alto University.
The Fin²Sec lab will act as an incubator, developing new ways to improve security for consumers and service providers while keeping things easy to use. It will look into things like using voice recognition as an additional type of biometric authentication.
Huawei has been running an R&D center in Finland for almost a decade now, a center that has helped develop the hardware-assisted trusted environments that are critical to services like Huawei Pay, WeChat Pay, authentication solutions for Huawei phones and car keys.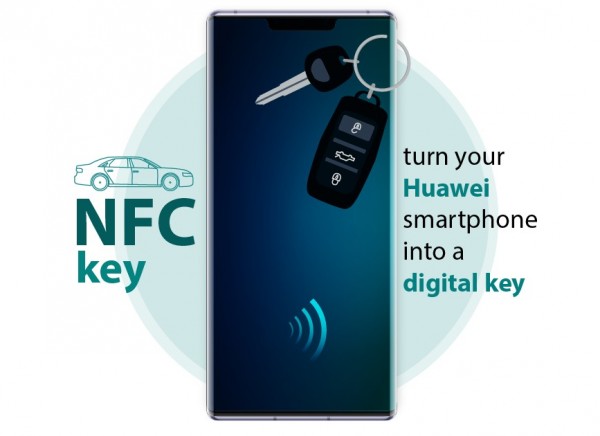 Yes, car keys. Huawei Digital Car Key is an NFC-based app that allows you to unlock and start your car with just your phone. If your car supports a virtual key, you can activate the feature from the maker's app (e.g. myAudi and similar apps). More details here.
Once you have things set up, you can unlock the car by tapping your phone to the door handle. If the car has a wireless charging dock, you can place the phone there and hit the start button to start the car. Turning it off and locking the door is the same process in reverse.
By the way, this works even if your phone's battery is dead – the key will be active for up to 24 hours. And if you happen to lose your phone, you can deactivate the virtual key through the manufacturer's website.
The R&D center in Finland that helped set up the lab is credited with other developments too. For example, Huawei says the center is responsible for "several major camera tech on our smartphones". It also worked on the sleep technology for Huawei wearables and (in partnership with several universities) developed the TruSport algorithm. One of the project leaders is Dr. Jan-Erik Ekberg, who spend 18 years working at Nokia before joining Huawei's R&D efforts.